Xinhuanet: China Water Environment Group won the second prize of National Technology Invention Award
2021-11-05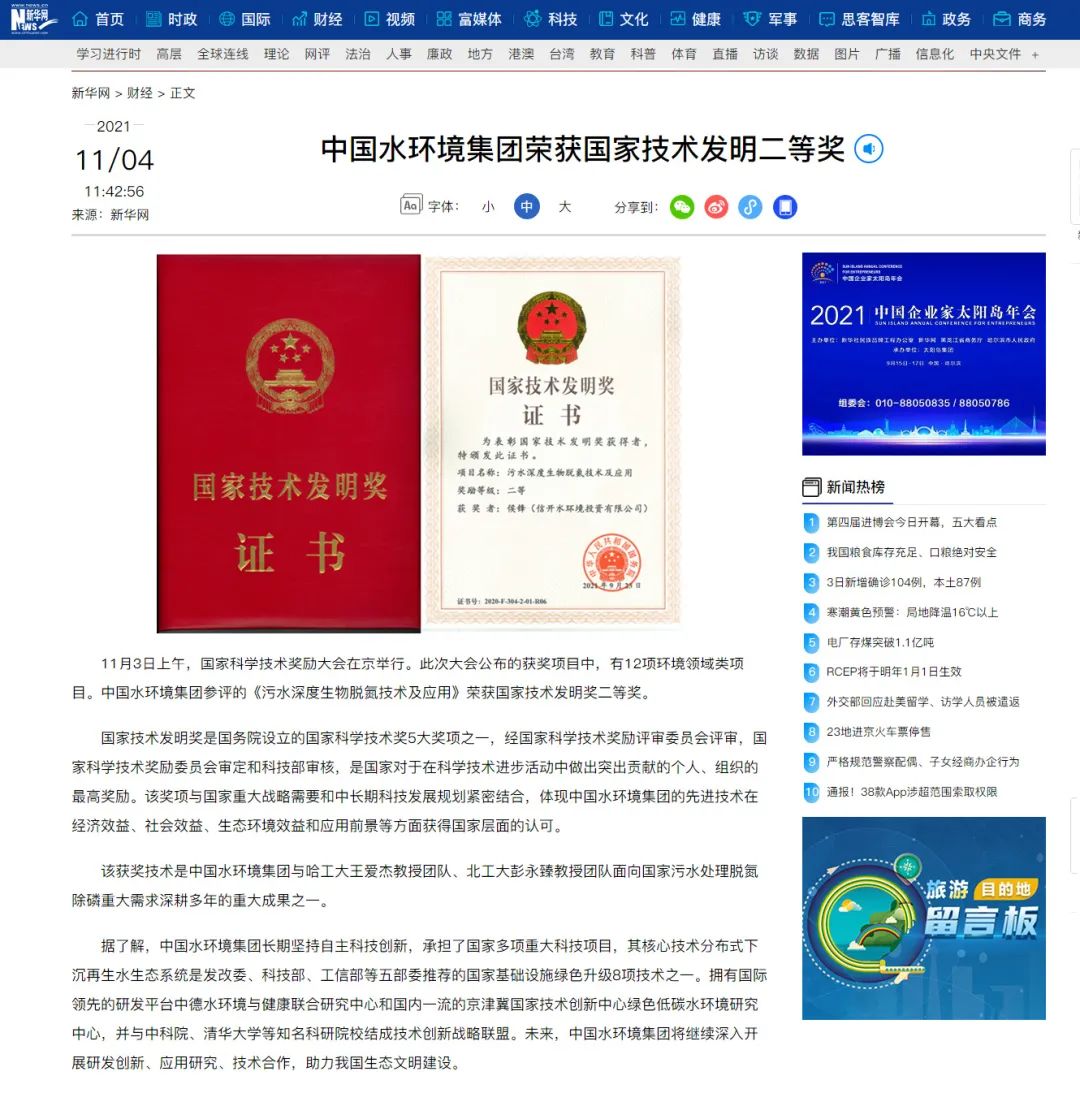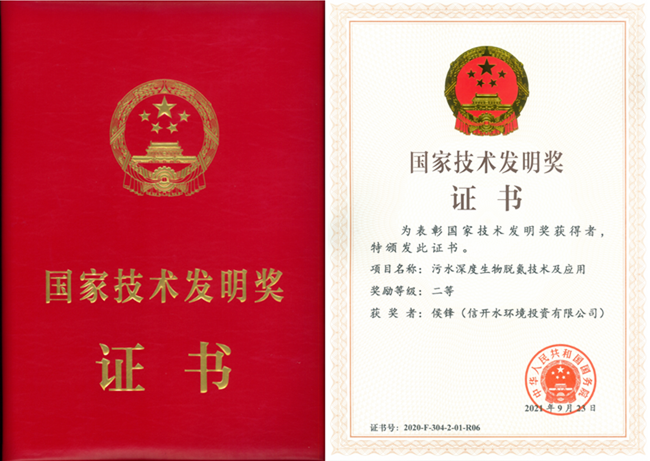 On the morning of November 3rd, the National Science and Technology Awards Conference was held in Beijing. Among the award-winning projects announced at this conference, there are 12 environmental projects. China Water Environment Group'sTechnology and Application of Deep Biological Nitrogen Removal from Sewagewon the second prize of National Technology Invention Award.
The National Technology Invention Award is one of the five National Science and Technology Awards established by the State Council. It is evaluated by the National Science and Technology Awards Evaluation Committee, examined by the National Science and Technology Awards Committee and the Ministry of Science and Technology and is the highest award for individuals and organizations that have made outstanding contributions to scientific and technological progress. This award is closely integrated with the major strategic needs of the country and the medium- and long-term scientific and technological development plan. China Water Environment Group's wining of the prize reflects that the advanced technology of the Group has been recognized at the national level in terms of economic benefits, social benefits, ecological environment benefits and application prospects.
This award-winning technology is one of the major achievements of joint research and development practice by the teams respectively led by Professor Wang Aijie of Harbin Institute of Technology, Professor Peng Yongzhen of Beijing University of Technology and Hou Feng of China Water Environment Group, etc.
According to information, China Water Environment Group has long been carrying out independent scientific and technological innovation and undertaken many major national scientific and technological projects. Its core technology, distributed underground reclaimed water ecosystem, is one of the eight technologies recommended by the five ministries and commissions including the National Development and Reform Commission, the Ministry of Science and Technology, and the Ministry of Industry and Information Technology for green upgrading of national infrastructure. It has the international leading R&D platform, namely Sino-German Joint Research Center for Water Environment and Health, and the domestic first-class Green and Low-carbon Water Environment Research Center of Beijing-Tianjin-Hebei National Technology Innovation Center, and has formed strategic alliance for technological innovation with well-known scientific research institutions such as Chinese Academy of Sciences and Tsinghua University. In the future, China Water Environment Group will continue to carry out R&D innovation, application research and technical cooperation to contribute to China's ecological civilization construction.