Central supervision group investigates Bishui Underground WWTP
2020-09-10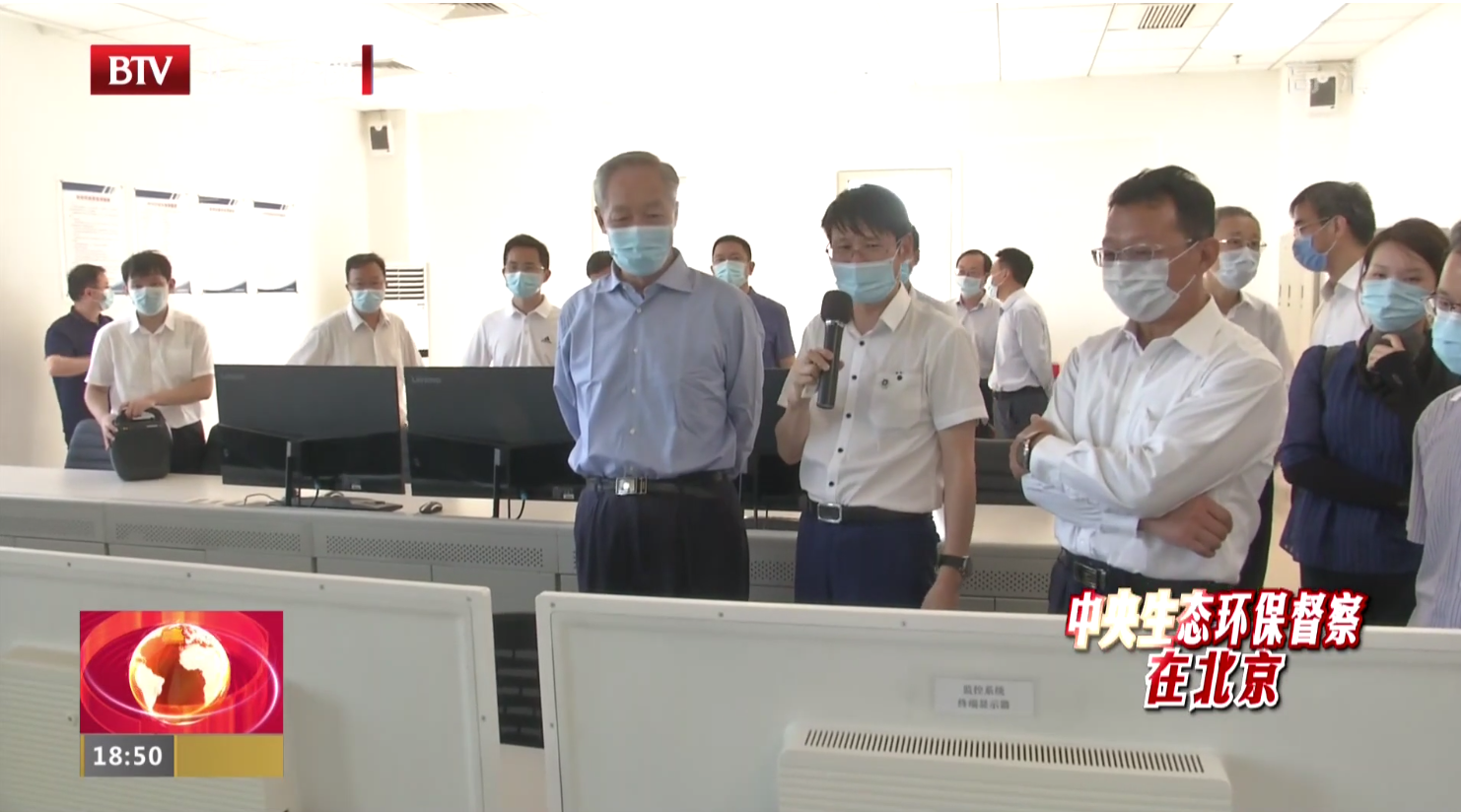 On September 8, a central ecological and environmental protection supervision group headed by Zhang Baoshun investigated Yudai River governance site and CWEG Tongzhou Bishui Underground WWTP in Beijing Municipal Administrative Center. Yang Bin, Vice Mayor of Beijing, participated in the investigation.
The supervision group visited Yudai River governance site first to check governance results and following maintenance. Below the Yudai River Bridge was clear running water and lush aquatic plants. This is created by the black-odor surface water governance project conducted by Tongzhou District. The project includes collecting all wastewater along the river, and upgrading Bishui WWTP located at the upper reach of the river.
Fang Yajun, Director of the Water Affairs Bureau of Tongzhou District, told the group that Bishui WWTP once occupied a much larger area with high energy consumption and low treatment capacity, and faced heavy public complaints about its noise and odor. Later, the local government joined hands with CWEG to move the plant underground. The change addressed noise and odor, and greatly improved surrounding environment. Public opposition was replaced by praise and support. Zhang Baoshun recognized the business model and technological innovation of the WWTP, calling it an excellent solution to NIMBY syndrome.
The supervision group inquired about the water environment governance profile in Beijing Municipal Administrative Center, and visited workshops and compared influent and effluent at the WWTP. They recognized the high quality of effluent, and comprehensive utilization of reclaimed water.
The upgraded Bishui WWTP has a daily capacity of 180,000 tons, much higher than the original 100,000 tons, and sets a typical example of China's independently developed technologies surpassing and replacing American ones. The effluent reaches Surface Water Grade IV standard, increasing effluent quality in Beijing to a new high. High-quality reclaimed water is supplied to the Tongzhou Administrative Office Area, Universal Studios Beijing and City Green Heart Forest Park, as well as the Yudai River and Grand Canal.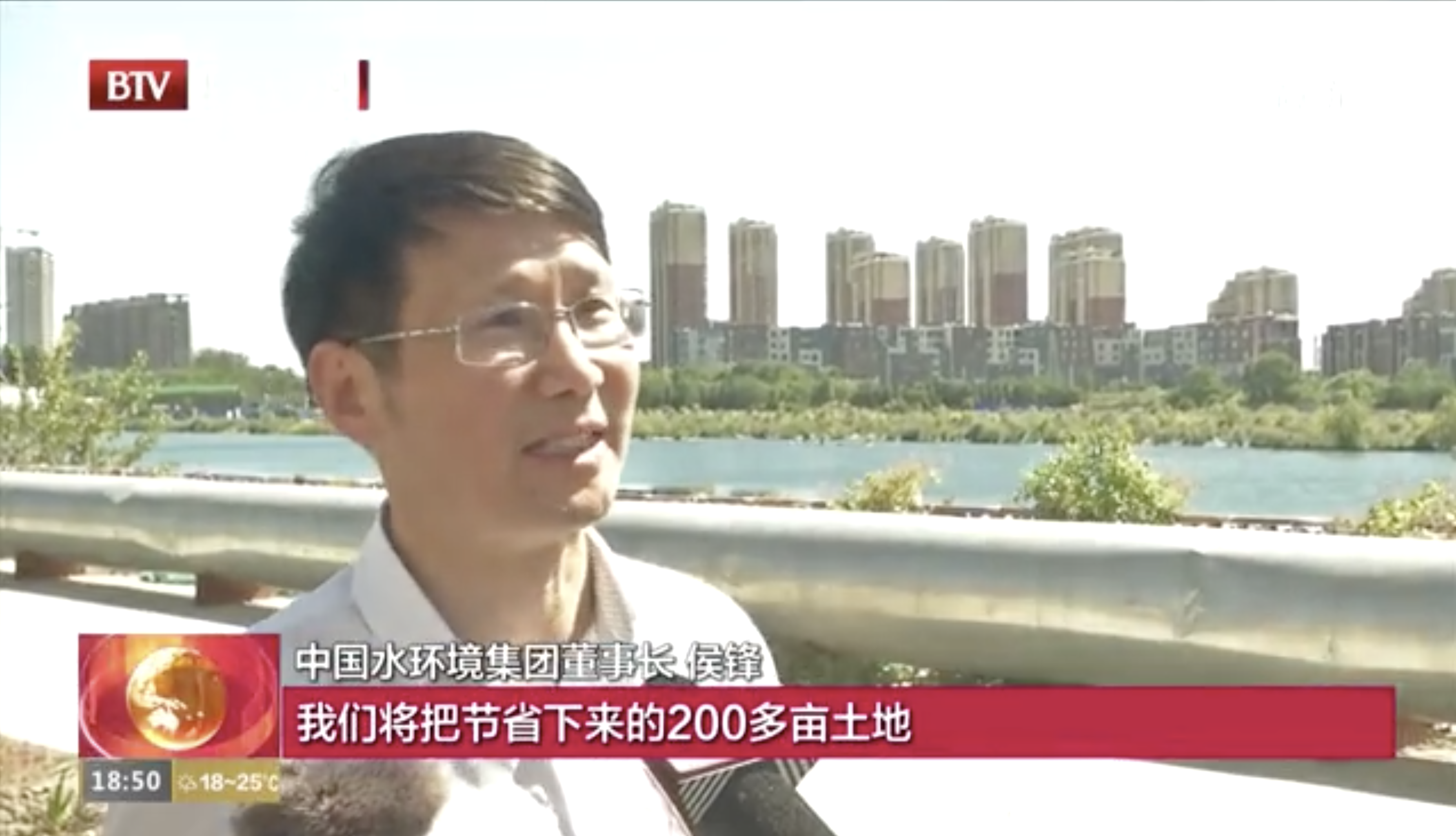 CWEG Chairman Dr. Hou Feng introduced the above-ground landscape and phase II plan of Bishui WWTP. He said that phase II will be built below the more than 200 mu (approx. 13.4 ha) of land saved. This includes increasing daily capacity by 90,000 tons, and building rainfall regulative pool and reclaimed water pool to maximize water efficiency. Besides, a water environment science education base open to the public will be built to display the procedures and concepts of water environment governance and protection. Zhang Baoshun encouraged CWEG to step up their efforts, further improving the water environment in Beijing Municipal Administrative Center.
After the investigation, Zhang said, "The construction of Beijing Municipal Administrative Center is of great responsibility and significance. We must, in accordance with General Secretary Xi Jinping's speech on Beijing, as well as high standards and requirements, build the center into a benchmark."
Officials such as Zeng Zanrong, Secretary of the CPC Tongzhou District Committee, Zhao Lei, Governor of Tongzhou District, and Pan Anjun, Director of Beijing Water Authority participated in the investigation. CWEG Vice President Fang Yong, and Li Tao, General Manager of CWEG Beijing Subsidiary accompanied the supervision group.