CWEG Underground Reclaimed Water Plant Applauded by Thai Media on Occasion of the 46th Anniversary of the Establishment of Diplomatic Relations between China and Thailand
2021-07-07
On occasion of the 46th anniversary of the establishment of diplomatic relations between China and Thailand in July 2021, CCTV International and NBT conducted reports on Tongzhou Bishui Underground Wastewater Treatment Plant built by CWEG (China Water Environment Group). It is universally recognized that the distributed underground reclaimed water ecosystem proves advantageous in reusing sewage resources and enhancing the value of surrounding land. It is a useful experience for Thailand and other countries along the "Belt and Road".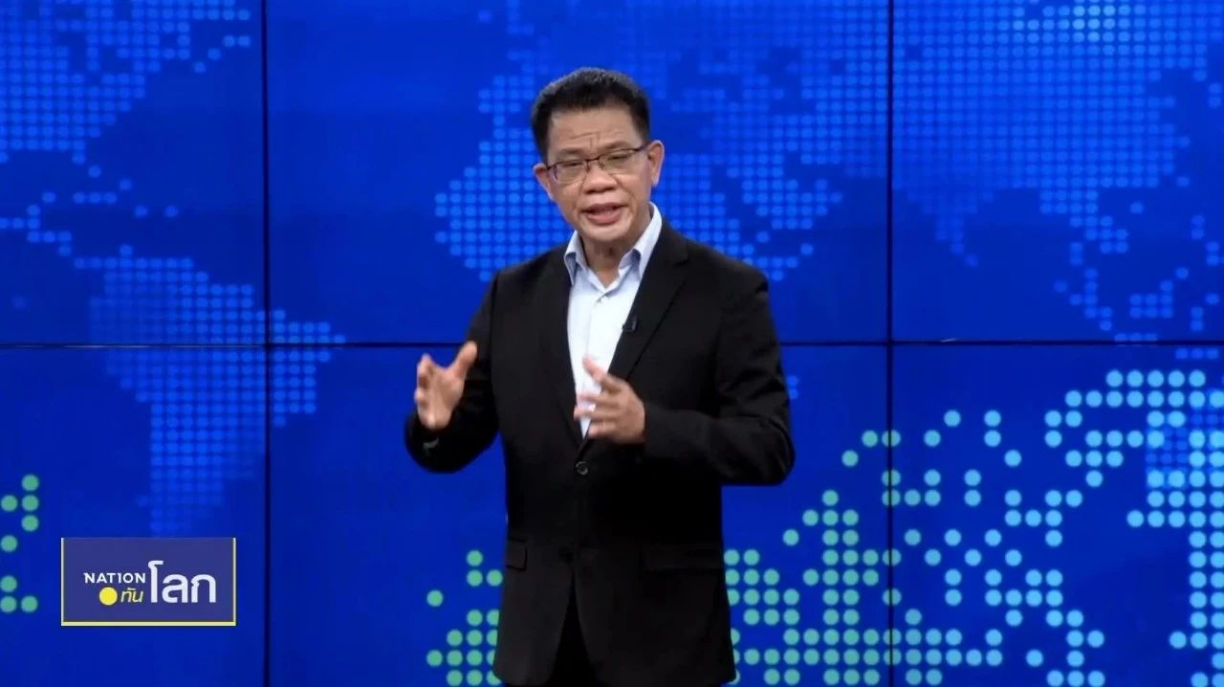 The reports demonstrated the above-ground and underground space of the underground reclaimed water plant, advanced operation and management methods, cutting-edge biological air purification technology, and the intelligent digital control system. The entire world is allowed to see "resources and an energy plant" different from anything we've seen before. The distributed underground reclaimed water ecosystem proposed by CWEG turns out highly effective in cost saving, safety guarantee, resource utilization, and improvement of living space. It not only suits China's national conditions, but also has great potential in countries short of water and land worldwide.
According to Dr. Pang Hongtao, the Executive Deputy Director of the CWEG Engineering Technology Center, the underground reclaimed water plant occupies space less than half of the traditional above-ground plants. Parks and science museum on the ground can effectively avoid neighbor disputes and enhance the value of surrounding land and environmental quality. The Bishui Plant has realized 100% utilization of wastewater, transforming sewage into the city's second water source.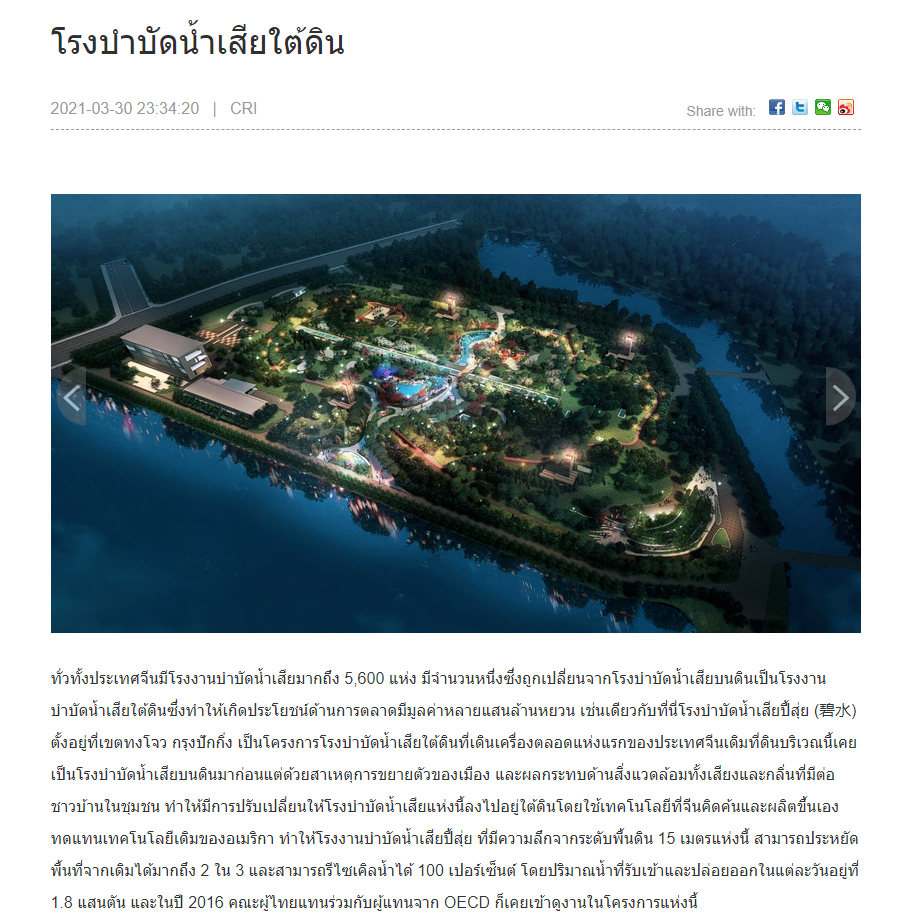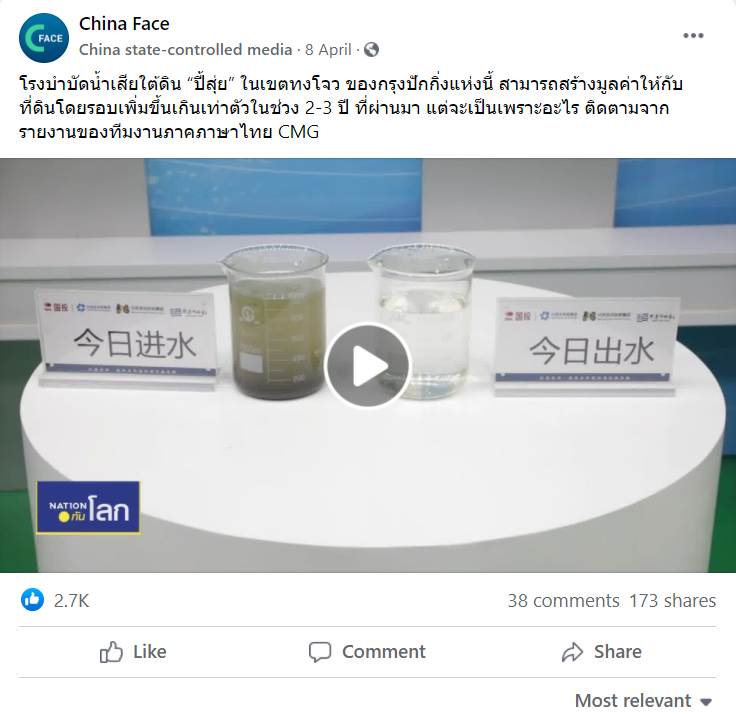 The distributed underground reclaimed water ecosystem is drawing increasing attention worldwide. In February 2021, the SCO Secretary-General Vladimir Norov visited the CWEG Tongzhou project, who spoke highly of the system. Mr. Norov believes the technology can provide a perfect solution to "Belt and Road" countries which are suffering from water and land scarcity.
In recent years, environmental cooperation has become a new highlight in the cooperation between China and Thailand. The report has aroused great repercussion across Thailand. The video released on CMG's official Facebook account has been viewed more than 1.6 million times, and readings on CRI Online has exceeded one million. Thai netizens have given positive feedback on China's advanced water and environment treatment technology.